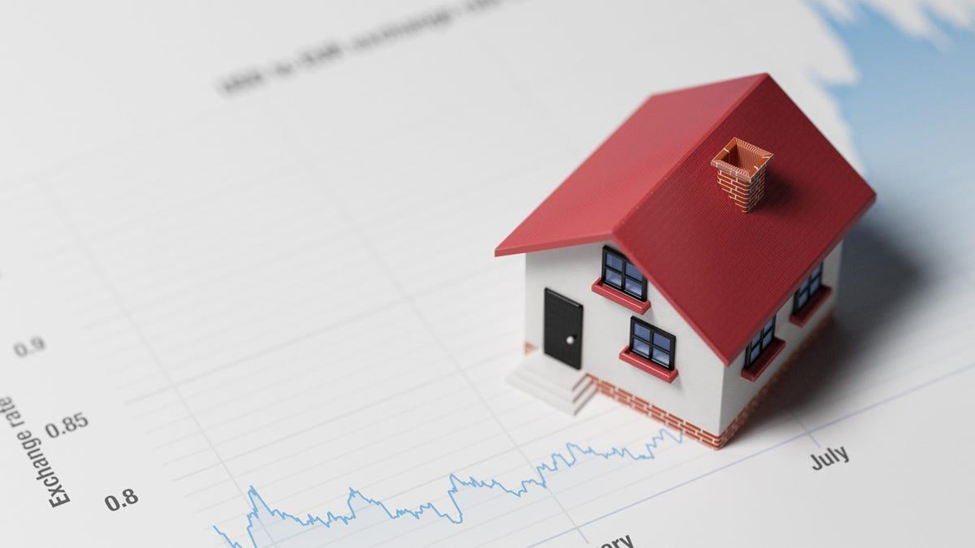 Top Mortgage Trends to Expect in 2022
It is no secret that the 2021 housing market wasn't exactly the most buyer-friendly. Low interest rates and increased flexibility from working remotely encouraged many first-time homebuyers to enter the market for the first time. This quickly resulted in limited inventory, record-high prices, and outrageous bidding wars. In short, 2021 was one of the most competitive sellers' markets we've witnessed in years! So as we head into 2022, what mortgage and market trends should we expect?
Mortgage experts say that 2022 is looking like a slightly watered-down version of the 2021 real estate madness. We should expect price increases to be slowing down and competition should be less intense. But we're still looking at an abnormally hot market since it will take a while to regain inventory.
Aside from market trends, technology is expected to also play a major role in the home buying and mortgage lending process in the coming year. As the world becomes more and more digitally connected, homebuyers are gravitating towards more online services. This expectation applies to all the players involved with the home buying process: realtors, appraisers, title searchers, notaries, home inspectors, and, of course, lenders. Millennials especially are becoming increasingly interested in integrated home buying services, virtual loan officers, digital mortgages, and voice assistants. Taking that into consideration, the industry and market are looking at some positive changes heading into the new year.
Now let's breakdown the mortgage trends I believe we can expect in 2022…
Trend #1: Rates are expected to rise but remain relatively low.
At the end of 2020 and in early 2021 we saw some of the lowest mortgage rates of the past decade, hitting a record low of 2.66%. With current mortgage rates sitting above 3%, we can expect rates to rise in 2022 but remain relatively low. Many mortgage experts are predicting rates anywhere from 3.5% to 4%.
Due to employment numbers continuing to lag (in comparison to pre-pandemic levels) and the number of first-time homebuyers continuing to increase, we can expect the Federal Reserve to try to keep rates low while simultaneously trying to slowly ease off its support of the market by tapering its purchases of mortgage-backed securities and Treasury bonds. In short, yes, while we will continue to see a slow and steady increase in mortgage rates, these rates continue to be bargains for first-time buyers and refinancers!
Trend #2: Housing prices are expected to rise, but not at the rate they did in 2021.
Home prices surged to record levels during 2021 with median existing home prices experiencing double-digit year-over-year increases throughout the past year. In fact, in just 6 months, we saw the highest median price, ($362,800 in June 2021), a nearly $60,000 increase over the median price in January 2021. This past September, we continued to experience the late-summer trend of less aggressive increases, which led forecasters to predict slower price growth will continue into 2022.
While we can expect home prices to continue increasing, they won't be increasing at the alarming rates they were in the first half of 2021. This is due to demand slightly fizzling out simply because potential buyers are being priced out due to low inventory levels. Industry experts are hopeful that with rates slightly increasing, demand will slow down, and sellers' will ease off escalating prices to bring more equilibrium to the market.
Trend #3: New consumer tools.
The lingering pandemic, increasing demand for remote workers, and more millennial homebuyers entering the market have all brought about significant change to the industry demands. Consumer wants are gravitating more and more towards digital tools, forcing the housing and mortgage industry to adjust.
This changing demand has introduced popular services such as virtual loan officers and lenders that will use text messaging and online live chat features more often to provide on-demand service. It has become more common for people to buy a house without physically seeing it first with 3D virtual tours allowing buyers to "view" the home without actually ever stepping foot inside. We are also seeing traditional paperwork undergo a digital transformation, with 55% of mortgage applications being mostly digital. Younger buyers in particular want the closing experience to mirror their house-hunting experience, digital, on their timeline, and flexible.
Trend #4: More equity for current homeowners!
Thanks to the increases in home values throughout 2021, many homeowners are sitting on a considerable cushion of equity, this is expected to continue into 2022 as we expect prices to continue increasing. Remember, your home's value minus how much you still owe on your mortgage equals your home equity. Building equity in a home is important because it is a long-term strategy for building wealth. Many current homeowners have decided to stay put during the housing market craze of the past year and a half. Becoming a seller in this market would also mean becoming a buyer in this market, so many homeowners have decided to focus on building equity in their current homes. For example, this built-up equity can be tapped into for home renovations, which could continue to add value to their properties for years to come.
Trend #5: 2022 Will still be a sellers' market.
All in all, we expect the 2022 real estate market to continue to be a sellers' market. Low inventory levels are expected to continue heading into the new year which still gives sellers' the upper hand. A seller's market is a real estate term, meaning that there are more buyers in the market than there are sellers. When demand is higher than the supply, home prices increase, benefiting sellers. To add to that, affordable homes are even harder to find, as this scarcity, among other forces, drives up prices.
Sure, being a buyer in a sellers' market can be difficult, but I promise you, you can still score your dream property! As a buyer, flexibility is key with pricing and you are going to need to move quickly if you find your dream home. You're going to need to stand out against the competition, this means taking some strategic steps entering the 2022 housing market. First, of all, getting a pre-approval letter is crucial and will help you stand out to sellers. You also want to be prepared to undergo an extensive underwriting process. Next up, the appraisal and setting correct expectations! With the competition and prices how they are right now, you are likely going to be paying more than the property is worth. This may then in turn require you to put forth a larger down payment. Being able to put more money down will help you qualify for a lower mortgage rate and will decrease your monthly payment. This higher down payment will also help you stand out against other buyers and give sellers more confidence that your loan will close.
We are here to help you!
What has brought about such a booming real estate market over the past year? Between record-low interest rates, disequilibrium between supply and demand in the housing sector, and thousands of Americans eager to relocate during the pandemic, home sales have reached 14-year highs. We expect current 2021 trends to continue as we enter the new year but at more moderate levels. No matter what type of market we find ourselves in, here at Wilkes Mortgage Group we want to make sure you feel confident entering your home purchase. If you have goals to become a homeowner in 2022, the time to start planning is now!
Ready for your introductory consultation? Visit https://app.acuityscheduling.com/ to get started today!