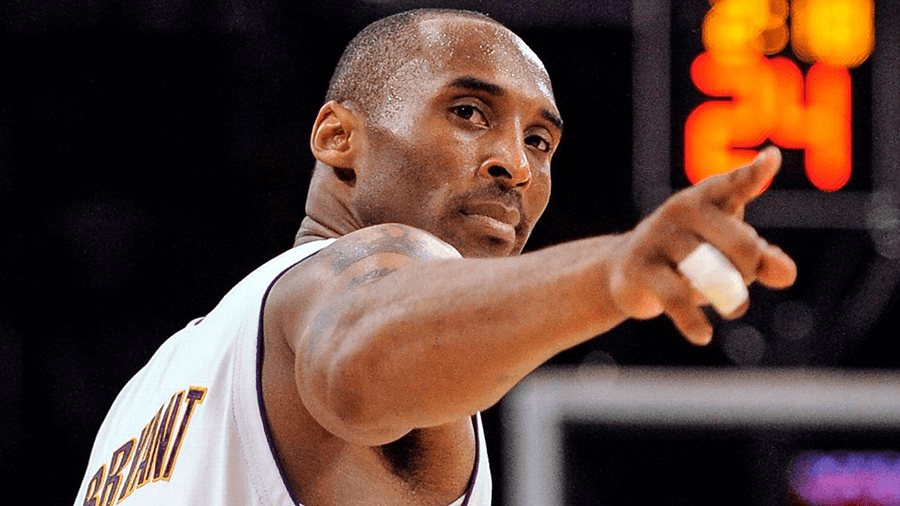 Remembering The Passing Of A Hero: 3 Lessons We All Can Learn From Kobe Bryant
It's difficult to believe it has already been a full year since the passing of Kobe Bryant. On January 26th, 2020, the unimaginable loss of the beloved husband, father, and Lakers star took the entire nation by storm. 
A year later, fans and players alike are still mourning the loss of Kobe Bryant. I personally, felt the loss profoundly, I can still remember exactly where I was when I heard the news. In the months that followed, I shed tears for Kobe, his young daughter, Gianna, and the grieving family they've left behind, but a year later, I'm left feeling so incredibly thankful for the lasting legacy that Kobe Bryant left behind. 
Over his 41 years on earth, Kobe set an example for hard work, determination, and leadership that has impacted the lives of everyone who had the privilege of knowing him and watching his career play out on the court.
It's not over 'til it's over.

Even if he was down, with only seconds left on the clock, Kobe never gave up. He approached each game and each moment with determination to the very end. I strive to model that same grit in my business, my parenting, and my personal ambitions. I'll be honest, this is easier said than done, but giving up is the easy way out, but almost never, the right choice.

The circumstances don't affect the bottom line of getting things done. 

In various stages in his career, Kobe was known to play with a broken finger or a displaced shoulder, but it never stopped him from the bottom line of getting things done. No matter what, he showed up for early morning practices and late-night games. He put in the work and never let his circumstances get the best of him. We cannot prepare for what life is going to throw at us, but if we decide we are stronger than our circumstances, we can accomplish just about anything we put our minds to.

Real winners overcome adversity. 

It's no secret that Kobe experienced his fair share of adversity in his career, but it is how he handled that adversity and faced up to the tough times that people remember. 2020 was a difficult year for the world. Many people have faced adversity as they've never known before, from losing a home to losing a loved one, there has been no shortage of pain and suffering to go around. However, the way we handle those trials are things others will remember us for. You never know who is watching, or who is looking up to you to see how you handle those tough moments.
As we celebrate our shared hero's passing, I'm hopeful that we can draw upon the valuable lessons that Kobe has left behind. We are all capable of being winners when we approach each day with renewed determination and confidence in ourselves.

To honor Kobe and Gianna Bryant, and the seven others that passed with him, I hope you will consider donating to the Mamba and Mambacita Sports Foundation, one of Kobe's most impactful philanthropic works. The foundation, founded by Kobe and Vanessa Bryant, is dedicated to improving the lives of young people and their families by providing scholarships and operating Mamba FC, a youth soccer club that promotes leadership and independence.