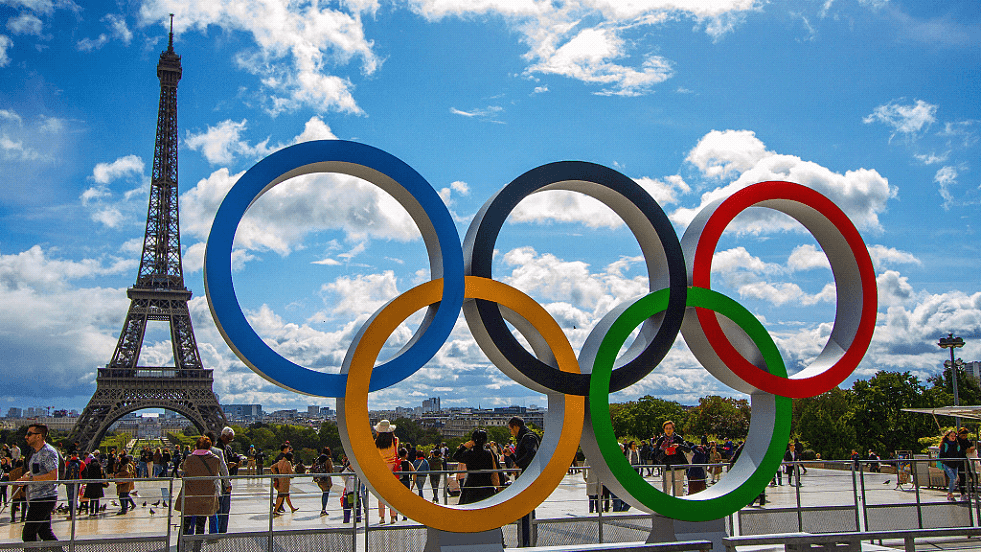 Reflecting on the Tokyo 2020 Games: 5 Lessons Learned from Our Olympic Heroes
The 2020 Olympic games finally made their long-awaited debut on July 23, 2021. For two weeks, the world came together to witness and celebrate the best athletes in the world. Medals were won, world records were broken, and dreams came true for many. Our American Olympic heroes, men, and women across all sports and disciplines brought us home a total of 113 medals. Even more importantly, they taught us many lessons that we should all carry with us in our everyday lives as we strive for greatness.
Our team here at Wilkes Mortgage Group is reflecting on the amazing displays of character, teamwork, and perseverance as we attempt to translate these lessons into our lives. Today we are sharing 5 key lessons learned from our Olympic heroes and how we can apply them to ourselves to get us where we want to be.
#1: Mental Health Should Come First.
You cannot win if you are not okay. The Tokyo 2020 Olympic Games will forever stand out as the games where athletes shared that just like many of us, they struggle with their mental health and it should be prioritized. Many of the most glorified moments in Olympics history are simplified examples of athletes pushing past pain, injury, and mental exhaustion to compete. This time around, we witnessed athletes choosing to protect their health instead of sacrificing it to compete. Sometimes we forget that some of our favorite idols, olympian and all, are also just ordinary people.

A prime example of this is gymnast Simone Biles, who declined to compete after experiencing a bad case of "the twisties." She stated that she wasn't in the right mental headspace to compete to the best of her ability. This is of extreme importance in a dangerous sport like gymnastics, where one second of lack of focus puts you at risk for life-threatening injury. Once Biles pulled out of the women's gymnastics team event to focus on her mental health and physical safety, the decision became a defining theme of the Games and started many much-needed conversations about mental health under a global spotlight. This is a great reminder for all of us back at home to prioritize self-care and our mental health because it will directly impact how we perform in our everyday responsibilities, whether it's work, parenting, marriage, etc.
Self-care is not selfish, in fact, it is exactly the opposite, self-care is self-less. Simone Biles thought of her teammates and her country as she decided to take a step back. She did not want to cost them a medal and wanted to be an example of courage for generations watching at home. You cannot pour from an empty cup, give yourself some grace and you will come back stronger than before.
#2: Teamwork Makes the Dreamwork

Olympic Beach Volleyball A-Team April Ross and Alix Klineman brought their A-game to the Tokyo games and took home the gold in a stunning display of teamwork and sportsmanship. Klineman became Ross's partner in 2017, after transitioning from a career as an indoor volleyball player. She envisioned a future in beach volleyball and dreamed of the Olympics. Determined and inspired, she began to study the craft. Ross, on the other hand, is a two-time Olympic medalist, and she saw potential in Klineman. She admired the attributes she held that make an amazing teammate: physicality, work ethic, intelligence, and intensity.
Not having fans at the games did not stop the pair's enthusiasm. Their communication in every set was on point, a key characteristic of a winning team. Both women cheered loudly and supported each other on their way to gold because they knew they had to succeed together. The duo used every possible opportunity to improve their skills, practicing before each game intensively until the whistle. The two women had an incredible run at the Games, winning gold without dropping a set in any of their four matches in bold heat, all because of Klineman's transition to a new sport and Ross's risk to bet on a new player. April Ross and Alix Klineman are amazing examples of the importance of believing in, supporting, and working with your teammate to help you both succeed.
#3: Age is Just a Number
Another inspiring reminder from the Tokyo Games is that age is just a number and your dreams can come true no matter where you are in life. Whether it's a teenager in their first Games or a veteran of multiple Olympics, age doesn't stop these amazing athletes from pursuing their dreams. The 2020 Games represent amazing athletes of all ages. There is a 54 year age difference between the oldest competitor, 66-year-old Mary Hanna from Australia, and 12-year-old Syrian table tennis prodigy Hend Zaza from Syria.

The Tokyo Games' oldest athlete is 66-year-old Australian equestrian Mary Hanna, who is representing her country at the Olympics for the sixth time.
Another Australian equestrian, Andrew Hoy is 62 and the oldest male Olympian in Australian history. He's represented his country at the Games eight times.
Normally a sport dominated by teenagers, Uzbekistan's 46-year-old Oksana Chusovitina made history this week when she became the oldest woman to ever compete in Olympic gymnastics. The Tokyo Games were her eighth and final Olympics, she received a well-deserved standing ovation after failing to qualify for the vault finals, officially ending her remarkable career.
59-year-old Argentinian sailor Santiago Raul Lange is competing in his sixth Games in Tokyo. Lange's story of perseverance and determination is inspiring. Despite losing 80% of one of his lungs in a 2015 battle with lung cancer, Lange went on to win a gold medal at the 2016 Rio Games and returned to the 2020 games, exhibiting a strong performance.
What can we take away from this display of perseverance? No matter where we are in life, we can also pursue our dreams and pursue something new. Whether it's a career change, a big move, or a personal shift, it's never too late.
#4: We Can Come Together

One of the greatest things about the Olympics is that no matter how much tension and divide there is in a country and the world, for a couple of weeks we all come together and watch the greatest athletes in the world make history. In the United States, we come together as a country, despite all our flaws, and we root for our representative athletes to bring home the gold. For a couple of weeks, we are on the same team, cheering on our athletes until the end because it's not over until it's over. This is a great reminder to Americans around the country that it is possible to come together. It is possible to put aside our differences and be proud of where we come from.
#5: Being Coachable is Important!
Olympic athletes understand the value of coaching, it is the best way to maximize their potential. They know they can't achieve greatness alone, and that's something we can all take a second to understand. We aren't always the best-qualified person to help ourselves, outside interference and aid are sometimes greatly needed for growth. Corporate America, entrepreneurs, and other super-achievers have finally started catching on to this.
As human beings, we are emotional creatures that crave connection, and a competent coach is an expert at unlocking potential and driving passion in people. The bigger the champion is, the more open-minded they are to coaching. Those who need it the most are sometimes the last ones to consider it, and while those who need it the least would never go without it. This may be what sets apart some of the most successful people in our society– knowing when to ask for help because we cannot do it all.
Passing the Olympic Torch to Paris 2024

As the eventful Tokyo Games come to an end and they prepare to pass the hosting responsibilities to Paris in 2024, we should reflect and admire our amazing athletes and their outstanding performances and actions. These Olympic games were unlike any other, they willed into existence despite the great obstacle that was the pandemic. They changed sports and the conversations around these beloved events, for good. These Olympics Games will stand as the games where the athletes had their say, where mental health became as important as physical, and where tales of perseverance often overshadowed performance.