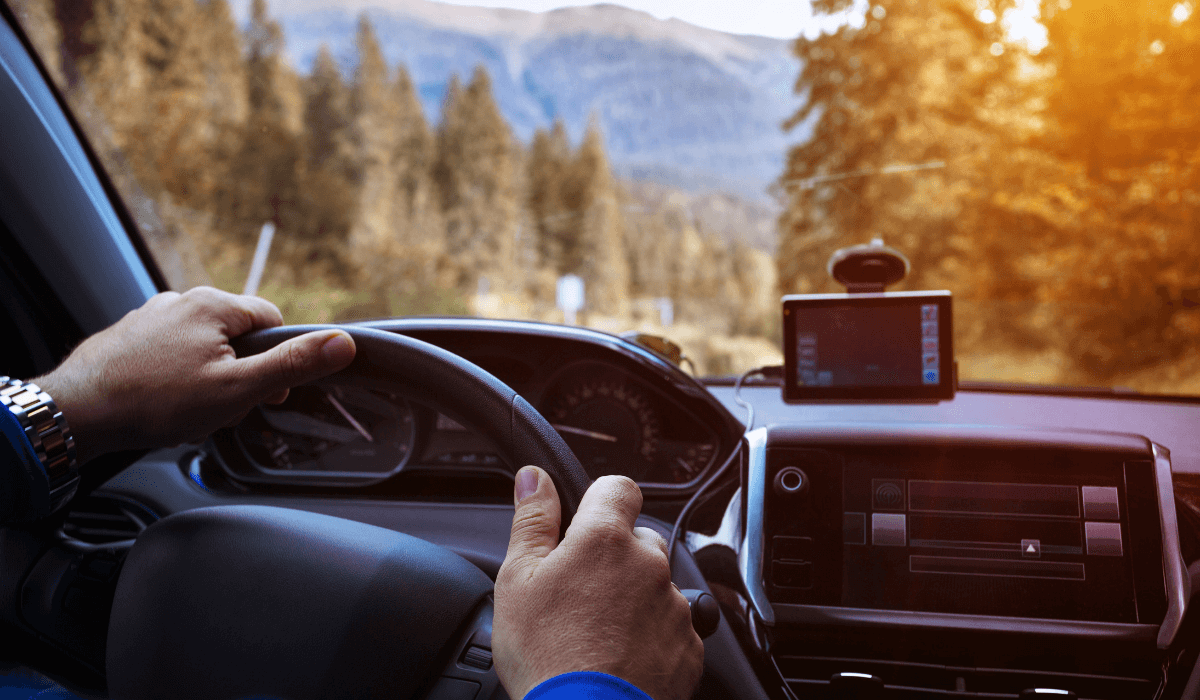 Planning the Perfect Family Summer Road Trip with Wilkes Mortgage Group
Ah summer, the three months of the year we look forward to the most. With the world slowly opening back up, everyone is itching for travel and a well-deserved vacation. After over a year in lockdown, more people than ever are hitting the road this summer for a good old-fashioned American road trip, our team at Wilkes Mortgage Group included!
A family road trip is one of the best ways to reconnect with your loved ones and embark on an exciting adventure! Sometimes planning vacations with your family can be stressful, that is why today we are taking a break from the mortgage talk and I am taking you through how to plan the perfect family summer road trip!
#1: Find The Time!
The great thing about road trips is that driving gives you so much flexibility and freedom. You have the luxury of not being tied down by airport schedules or arrival times. You also have the freedom to make multiple stops and hit different landmarks on the way to your final destination.
The first thing you need to do is actually schedule your trip! Find dates that work best for everyone and decide how long you want your trip to take. Will you be taking it on a holiday weekend (which normally tends to be more crowded and busy) or will you plan to take time off work for the trip? Plan ahead so that everyone can organize themselves especially if they need to request time off in advance.
After figuring out when your trip will happen and how long it will take, decide how far you're willing to drive. Everyone on the trip should decide who is driving, how the driving will be split up, and how much each person feels comfortable driving. For a shorter road trip, most people like to keep driving about 4-6 hours away from home in order to maximize their time and energy at the destination. However, if you enjoy driving a lot, or have multiple people to split the distance up with, you can choose a destination that is farther, with more frequent, shorter stops along the way!
#2: Pick a Destination Everyone Will Love!

Now that we have the driving logistics down, time to pick a destination! Pick a place that everyone on the trip will love. Whether you're traveling with a foodie, history buff, explorer, active kiddos, or someone looking to relax, find a place that can check everyone's boxes! If you aren't sure where to go (because the internet can be overwhelming), a great place to start is your state's tourism website. Another great resource is recommendations from friends and family on social media. Friends love to give their recommendations, so ask away! The worst that could happen is you might get too many opinions which might make it harder to decide on a destination!
Some of my favorite California road trips to take are:

Lake Tahoe
Lake Tahoe is absolutely beautiful offering everything from amazing hikes and lake life. Enjoy live music, endless outdoor activities, and a beautiful place to create memories!
San Francisco
San Francisco is such an amazing city for sightseeing, stunning restaurants, and exploring both nature and city life! Take the kids to the golden gate bridge or one of the endless outdoor parks. History buffs can explore the Alcatraz jail or one of the many museums available. Foodies and adventurers can hit Chinatown on the cablecars and visit any of the many state of the art dining options in the area!
Wine Country!
Napa Valley is perfect for a romantic getaway or fun getaway full of wine, food, and beautiful scenery with friends! Wine country holds some of the most picturesque landscapes in California. Enjoy miles and miles of vineyards and beautiful weather.
Visit one of the many national parks!
Take your pick from any of California's gorgeous national parks. Experience the mesmerizing redwood trees in person with the kids, they will be in awe! You can also visit Yosemite National Park, one of the oldest nature preserves in the US, for amazing hiking and camping experiences. There are so many hikes to choose from that are both beginner hiker and small hiker approved!
Big Sur
Enjoy this mesmerizing stretch of the California coast for your next road trip. Go camping with the family and wake up to the sounds of waves and amazing sights. Also, if you don't have any car sickness-prone kids, Highway 1 is a gorgeous drive!
Southern California
Particularly Santa Barbara, which is also known as 'The American Riviera.' This gorgeous locale is blessed with pristine beaches, serene mountains, and lush vineyards, offering plenty to explore for everyone. Families can have the best of both worlds relaxing and unwinding as well as taking in city life. Huntington Beach is also an adorable California beach town in Southern CA.
#3: Decide On a Budget.
Decide on your budget early on so you can set expectations going into your trip! Estimate how much you'll be spending on gas money, lodging, and activities. You don't need to break the bank to have a great family vacation, simply plan ahead!
#4: Plan Your Itinerary! Where are you staying? What are you doing?

First of all! Make sure you have the right car for your road trip! Comfort and convenience are your best friends. If you plan on renting a vehicle, you should do a car hire search and compare every single option you may have for your road trip with a website where you can easily customize your road trip and main features in easy and fast ways.
Now for accommodations, if you want the most economical one, camp! It's a great way to bond with the family and create some awesome memories. Just remember that depending on where you go, you might have to book reservations ahead of time to ensure you have a campsite. Another economical option is Airbnb! Normally, they offer plenty of affordable options for families and you often have a kitchen to cook with which saves money on food.
Next it's time to figure out what you'll do on your road trip. Plan some of your activities ahead of time so you have somewhat of a structured itinerary during your trip to save you time and make sure you see all the sights on your bucket list. If you're traveling with kids, put them first! Try to involve them from the very first moments and remember to pack lots of things to keep them entertained. Plan activities with them in mind and even try to include them in some of the decision-making. It can be as simple as asking them what they're most excited to see, what they want to eat, etc.
For inspiration, I again would recommend asking friends and family for their recommendations first before diving deep into a google hole! Also, one of my favorite things to do is ask the locals what to do when we get there.
#5: Pack SMART!
I always say it's better to overpack than under-pack! The great thing about a road trip is that you don't have to deal with baggage claim! Make sure you prepare for your trip and break adequate clothing, for example, if you're camping, pack some layers for the nighttime when it gets cooler! Good walking shoes are always a must-have when traveling as well.
Finally, don't forget the snacks! Bring a cooler for food and beverages that need to be cool (even if you aren't camping!). Be sure to pack tons of healthy food options to eat on the road instead of getting fast food. Let the kids be involved in the snack packing so they can start to get excited about the trip. Make sure to bring activities to keep them entertained on the road and help pass the time for everyone! Plus, that time in the car is the perfect opportunity to take advantage of the time together.
#6: Document Your Trip!
This should go without saying but save those memories! While it's important to live in the moment, don't forget to take lots of photos/videos ALONG your road trip, not just at the destination. You will want to remember those in-between moments on your road trip, playing games or singing together in the car, and the sights you see along the way. Involve your kids in this part of the trip as well, sometimes you'll get the best footage from their little videos!

Final Tips!
Don't forget to be flexible on your trip! Be spontaneous and create some memories, as your kids grow up, time only seems to pass quicker each year and these will be the moments you hold onto. Road trips don't need to be complicated, they don't require that much work to plan or even that much money. You don't need to go far to see some spectacular places, you'll be surprised at the amazing sights available right in your own state! After all, the most important part of your trip is who you're with the memories you make along the way as a family that counts.
I hope you've enjoyed this fun break from mortgage talk. Whether you're applying for a loan or planning that summer vacation, always remember to put family first. At the end of the day, family is our greatest asset and our most important priority. When you get back from your summer road trip, keep Wilkes Mortgage Group in mind for your future home planning needs and beyond! After all, there's no place like home!