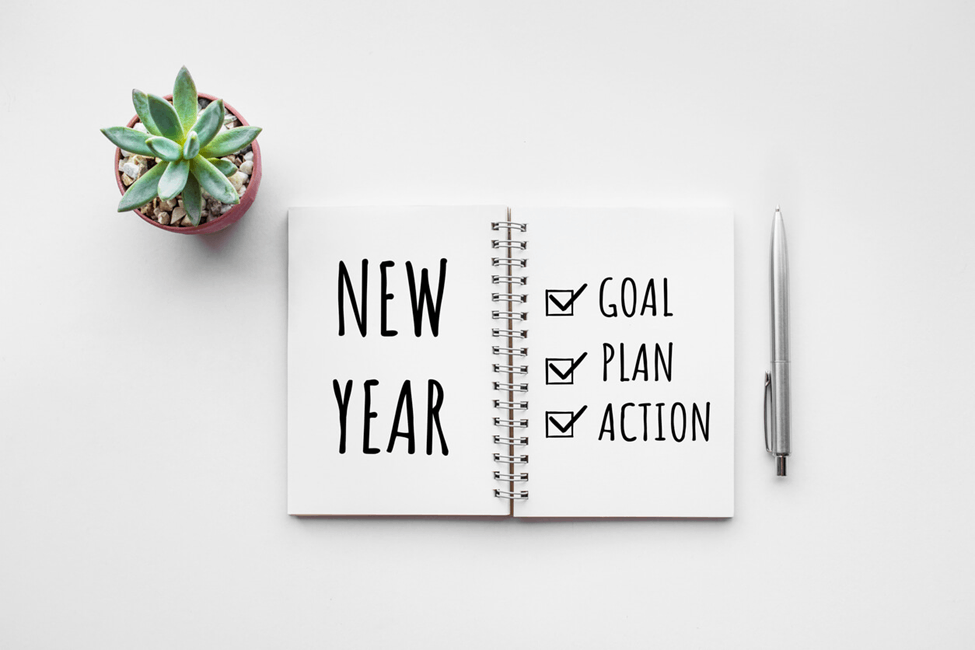 The Final Push: How to Finish Off 2021 Strong
The Final Push: How to Finish Off 2021 Strong
It almost feels like we've blinked and 2021 has come to an end. We keep saying "I can't believe it's already September, then October," then before we know it the holidays are here. This year has presented all of us with many challenges, surprises, blessings, and memories. I'm sure you, like all of us here at Wilkes Mortgage Group, are ready and excited for what 2022 has in store!
During these last final weeks, it can be easy to put your goals on hold until the new year, but I promise we can all finish 2021 strong and keep up the hard work up until December 31st! Doing that will not only help you finish the year strong, but it'll give you a good head start in 2022!
If you really wanted to, you could start running today if your goal was to get in better shape. You could start learning things if you're interested in starting a business. By starting now, who knows where you'll be or what you'll have accomplished before the middle of next year. You want to be able to look back at 2021 proud of the work you put in. So during these last few weeks of the year, while everyone's passing the time eating, shopping, or returning gifts, use this time to reach your peak. Today, we are sharing some of our best tips that'll help you finish the year strong.
Set Short-Term Goals.
When it comes to setting goals, we usually always think about big, extravagant, long-term goals. While those are important, it's also equally important to set small, short-term goals. A short-term goal can usually be finished within a three to six-month time frame. In many cases, your short-term goals are what will eventually lead you to that big long-term goal. These smaller goals break the "big picture" vision down to bite-sized, digestible tasks. For example, if you have a goal to lose 20 pounds, short-term goals may look like getting to the gym 4 times a week, losing about 1-2lbs a month, or even just going down one pant size.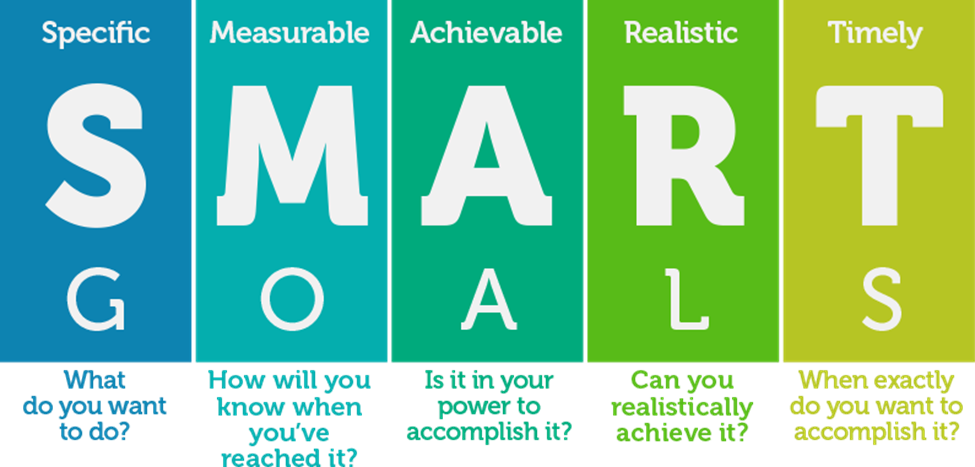 The SMART formula helps you set smarter goals. This system is designed to help you achieve your goals faster by getting as specific as possible on what it is you want to achieve. The SMART formula has you go through your goals to ensure they are: Specific, Measurable, Achievable/Attainable, Relevant/Realistic, and Time-based. For example, a good SMART goal would be, "I want to be able to buy a home by the end of 2022."
Work On a Resolution You Never Started.
Just like we want to work on accomplishing some short-term goals, this time of year is perfect for going back and getting to some of the resolutions we set for ourselves back in January. We all entered this year with a lot of different ideas of things we wanted to work on and start. Maybe you started some of them, some you worked really hard on, and others you probably put on the back burner. Let's revisit them. Try to remember why you set this resolution in the first place. If there was something you wanted to get done this year and haven't, make this the moment to do it. Maybe you wanted to learn a new skill, buy a home or start a new business venture, or simply spend more time with your loved ones. It's not too late to at least say you got started on it, this will help you feel accomplished and ready to set new resolutions for 2022.
Schedule Important Meetings.
Planning is important, use these final six weeks to set important meetings that will set you up for success in the new year. Whether it's meeting with a mortgage broker, financial planner, doctor's appointments, therapy, and everything in between. Having these types of meetings and appointments set up will help you feel organized and ready to tackle 2022 with some sort of a plan!
Declutter Your Space.
Do you want to start 2022 fresh? You know what they say, a clean space produces a clear mind. There's a lot of physical and mental baggage we probably don't want to take into the new year. Declutter that stuff out of your life to give yourself a fresh start. Are there items you've been meaning to get rid of? What doesn't bring your space, or you, purpose anymore? Do you have old feelings that you need to let go of? What items do you not use anymore? If you find the answers to these questions, begin decluttering these things out of your life now. With less baggage, you can have more energy for the things you want to focus on in the future, and in the new year.
Create a Holiday Budget.

The silver bells of the holiday season certainly take their toll on your wallet. Aside from the gifts, the holidays come with a host of other expenses, including food, entertaining, decorations, holiday travel, cards, and charitable giving. With all of these expenses taken into account, Americans are easily spending thousands of dollars on holiday cheer and starting the new year with crushing credit card debt.  While we want to spoil our loved ones during the holidays, it's also important to build a budget so we can still prioritize our financial goals. Here are some key tips for creating a holiday budget:
Set a spending limit. The first step in setting up your holiday budget is to figure out how much you can afford to spend in total. This amount should ideally come out of your savings and available cash so you don't have to build up debt. If you don't have dedicated holiday savings, consider what other sources of money you have to draw on. These things could include your year-end bonus from your job or money in your savings account that isn't set aside for other financial goals.
List your expenses. Sit down and figure out what you will be spending money on this holiday season. This includes gifts, food, wrapping paper, postage, travel expenses, decorations, clothing, holiday activities, and charitable contributions.
Set priorities and non-negotiables! Don't panic if your list of holiday expenses seems a little long, we've all been there. If you find yourself worried you won't be able to cover every single item with the amount you have to work with, you just have to set some priorities. Go through your list and number the items based on how important they are to you.
Allocate funds. Time to figure out how much money to put toward each item on your list. Go through your list and estimate how much you plan to spend on each item. Be sure to keep these numbers realistic!
Hold yourself accountable and keep track! Getting your budget down on paper doesn't mean your job is over. Be sure to keep track of your spending as you shop to make sure you stay within your set limits.
Set Yourself Up Financially for the New Year.
Enter 2022 with your finances in check! While it may not be the most fun thing to do, making sure you're staying on top of your financial priorities and goals is important. Use this time to pay off some debts and maybe save a little extra money after getting through your holiday budget. One of the last things any of us wants to carry into the new year is debt. You can start getting rid of small amounts of debt slowly. Then you'll be ready to carry this momentum into the new year and work on becoming debt-free!
Do something Good for Someone Else.
The holiday season is a time of giving, and acts of kindness can really make someone's day. Focus on ways you can do something good for someone else, usually, it's something as simple as baking a neighbor a pie or donating old items. You can make charitable donations to charities that really speak to you, gift a toy to a child in need, write Christmas cards to veterans overseas, and even just support a small local business!
Reflect on Your Progress and Wins.
Be proud of yourself. 2021 was a year, to say the least, we've all been through a lot these past couple of years. There's a lot you probably already have accomplished, and whatever it is, it's something to be proud of. Take time to appreciate all the hard work and effort you put in this year and celebrate all your wins, no matter how big or small you think they are.
Let's Finish Strong!
As we close out 2021, let's finish on a high note. Here at Wilkes Mortgage Group, we are so grateful for all the blessings and growth this year has brought us! We plan to continue working hard for our clients, co-workers, families, and ourselves throughout the end of the year and heading into 2022. We wish you all a happy and safe holiday season!