7 Tips for Successfully Relocating in 2021
Whether it's your first move or your fifth, relocating can be an exciting, yet overwhelming, experience. 2021 has been a big year for relocating, with thousands of Americans making the move to new cities, suburbs, and even new states. The pandemic made it feel like the world stopped spinning for a while and it forced many of us to think about what we want: where we want to live, work, and raise our families. In doing so, many Americans decided to make huge life changes and pursue the things they always wanted. It takes some work and courage to uproot your life and move somewhere new, but it can also be one of the most rewarding things you will ever do. 
Verify my mortgage eligibility (Aug 15th, 2022)
While relocating can be great, it also has its challenges, particularly if you're moving across state lines or relocating for a job. Take a deep breath and don't panic! Here at Wilkes Mortgage Group, it is our goal to make your move and transition as smooth as possible. Today, we are sharing our tried and true moving tips to help you successfully relocate!
#1: Do Your Research!
Whether you have a home already lined up, a neighborhood in mind, or nothing at all, research is your best friend before you relocate somewhere new. You'll want to do your due diligence in learning more about your new area. We are fortunate enough to have an abundance of data available at our fingertips. Prioritize your criteria for your move, what are the most important factors for you? Schools? Entertainment? Night scene? Cost of living? Once you have your list of priorities, it will be easy to narrow down your search for your new home. Research things like the population, climate, crime statistics, culture, schools, and history of the new place you will be living. The more you know about your new area, the easier it will be to adjust. You can easily access this type of raw data on Google. You can also learn a lot about a new place by asking realtors, reading online blogs, checking social media, and even reaching out to locals. 
#2: Budget For The Move.
Aside from the cost of living in your new city, suburb, or state, there are quite a few costs associated with simply relocating, especially if you are moving to a new state. Start by listing out all your potential relocation expenses, these are just costs associated with the process of moving to your new home. Such expenses may include:
Verify my mortgage eligibility (Aug 15th, 2022)
The cost of a house-hunting/scouting trip to visit your new city.

Lease termination costs, or the cost of selling your home.

Cost of a down payment for a new home.

Set up and closure fees of utilities, internet, and cable.

The cost of new furniture.

Potential costs to fix/upgrade your new home.

Moving expenses such as hiring a moving company or renting a moving truck. 
Having an idea of these rough estimates will help you determine how much it will cost for you to tackle the upfront expenses of your actual relocation so you can feel as prepared as possible. 
#3 Consider Your Long-Term Expenses.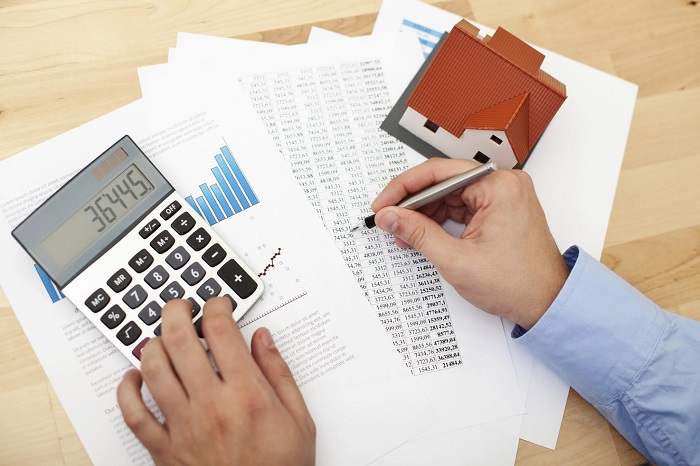 After you have tackled these short-term, initial expenses, it's time to look at the long-term expenses of your move. These two big categories include the cost of living and taxes. It's important to evaluate how your cost of living will change when you move to factor that into your decision-making and budgeting. 
Verify my mortgage eligibility (Aug 15th, 2022)
Now for the most tedious part, taxes. Moving can impact your taxes in several ways. Many of the taxes you can expect to pay, such as property taxes, sales tax, income tax, etc., will change after a move, especially if you are moving to a new state. It's important to be aware of these new tax rates so you are prepared when it's time to pay them, particularly if they are higher than what you are used to. One thing to keep in mind is your taxes the year of your move. The year that you move, you'll need to file partial-year tax returns in both states. This is a particularly big change if you're moving to a state with a significantly different income tax rate.
#4: Reach out for help!
It's okay to ask for help when dealing with a big move. You do not need to do it all on your own, especially if it's overwhelming you. Hiring cleaners, packers, or movers will be well worth it in the time and stress that it will save you. Remember you want to also be able to enjoy your relocating process and be able to look back on it as the year you finally went for it. 
#5: Make Necessary Adjustments.
Updating your accounts after a move can be a tedious process. Don't make the mistake of waiting until you've moved to start updating your accounts. Set up a change of address with the post office so any mail sent to your old address gets forwarded to your new one. Some experts advise that you do it at least two weeks before you move so that by the time you arrive in your new home, your mail will have already been forwarded to the right mailing address. Be sure to update your shipping address in any of your online shopping accounts and medical prescriptions. 
Verify my mortgage eligibility (Aug 15th, 2022)
You may also want to start researching new doctors, dentists, and other healthcare practices if you are moving too far away from your current providers. These things may seem small but the more prepared you are, the smoother the transition will be once you're settling in somewhere new. 
#6: The Dreadful Pack and Unpack.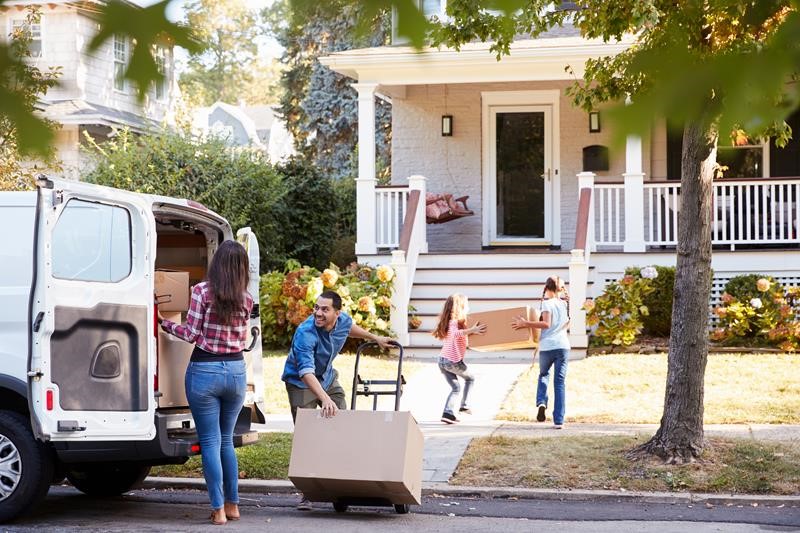 Everyone dreads the packing process. Putting your entire life in boxes can feel overwhelming, that's why it's important to be extremely organized in your packing process so that unpacking can feel seamless. Here are our best tips for successful packing:
Verify my mortgage eligibility (Aug 15th, 2022)
Take pictures before you pack everything. If you are hiring movers, it is a good idea to take pictures. Your belongings are usually covered with moving insurance, so it is good to have proof of how everything looked before transportation because accidents can happen.

Label all your boxes and pack room by room so you know exactly where everything is after the move.

Donate what you don't need. You want a fresh start, right? Be honest with yourself about what you don't need or use anymore. It's going to be extremely helpful to enter your new home as clutter-free as possible.

Pack an easily accessible essentials bag.

These are the things you'll need while you're still in the house and quickly after you enter your new home. It's best to pack in a plastic and transparent bag or container, so it is easier to find your toiletries and other essentials.
#7: Get Involved in Your New Community.
Now it's time to finally settle in and enjoy your new community! It may feel strange and scary to be in a new place where you don't know anyone, but the best way to make new friends is to get involved! Whether it's through sports, social groups, or volunteering, find ways to meet new people in your city. Some suggestions may be: getting to know your new coworkers, making friends at a local gym, attending local happy hours, or even joining an intramural team. This will help you meet people and get to know the area better. If you approach relocation with an adventurous attitude, you'll spend less time reminiscing about your old home, and more time enjoying your new stage of life. Before you know it, you'll be one of the locals!
Ready to Relocate?
Now that you have our best moving tips ready, are you considering relocating this year? We know that moving can be a rather daunting endeavor, which is why you want to go in as prepared as possible. Here at Wilkes Mortgage Group, we want to help you put your best foot forward in a new place. The first step is finding a loan officer you can trust! Reach out to us to get started on your home purchase process today! https://app.acuityscheduling.com/schedule.php?owner=13548490 
Show me today's rates (Aug 15th, 2022)