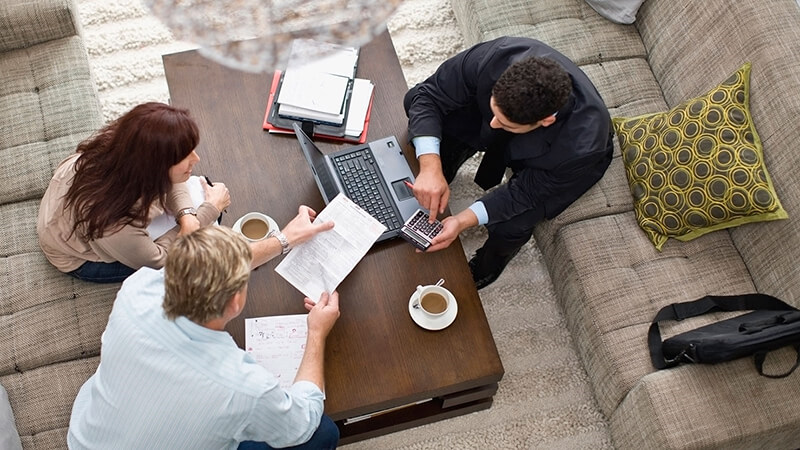 5 Tips for Choosing the Right Mortgage Advisor
Before you shop around for your dream home, you first need to find your perfect match in a mortgage advisor. As you embark on one of the most important transactions of your life, your mortgage advisor should be your right hand throughout the entire process. Your mortgage advisor is a key player in identifying the best home loan for you. This is a very personalized process and requires trust and transparency.
A mortgage advisor is a dedicated mortgage specialist, licensed to give you mortgage advice, increase your chances of securing a mortgage, and guide you to your homeownership dreams. Aside from being licensed and reputable, your advisor should match your needs, goals, and personality to ensure your home buying process goes as smoothly as possible. Today we've compiled a list of the top 5 tips for choosing the right mortgage advisor for you!
#1: Make Sure Your Personalities Match.
Just like any other relationship in your life, it's important to have compatible personalities with your mortgage advisor. You should have aligned values, an understanding of each other's goals, good communication, and mutual trust. For most Americans, one of the biggest investments they will ever make will be purchasing a home, and it should be treated as such. This is why, when choosing a mortgage broker it is important to build a relationship with your advisor, feel comfortable, and have a plan that not only suits you now, but for the next 10 years down the road as well.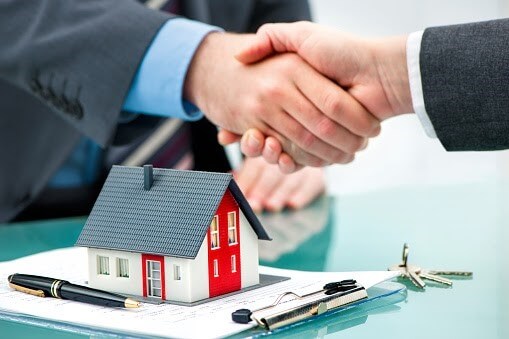 While you will find many reputable mortgage advisors with good rates, very few will align with your personality and find adequate solutions to get to that finish line. Look for the 3 C's: Communication, Clarity, Courtesy. How well do they communicate? Do they communicate clearly? When dealing with financial matters, it can quickly get complicated and overwhelming. Your advisor should be there to make the process simple. Finally, is your advisor conscious of your tendencies, interpreting how you make decisions, and identifying the circumstances that are most likely to stress you out? For example, if you are the type of person that gets uncomfortable and overwhelmed with uncertainty and debt, your mortgage advisor should help you navigate the home buying process by offering you mortgage options with a strong long-term structure and a repayment plan. They should be working to make you feel confident in your long-term financial decisions. On the other hand, if you are comfortable managing change and fluctuating debt balances, they should help you by offering you products involving adjustable rates and flexible terms.
At Wilkes Mortgage Group, our clients are more than just a number. We strive to open up the doors to have a lifelong relationship with you and your family. We want to put families in homes and will set up a plan for success.
#2: Your Mortgage Advisor Needs to be Future-Oriented.
After you've completed the deal and moved into your home, will your advisor still be there? The advisor you choose should always be thinking long-term and be hyper-focused on helping build you and your family's wealth. A mortgage is a long-term endeavor, your mortgage advisor should be looking at it as such.
When building your long-term plans, they should be offering you solutions to problems that may arise. Here at Wilke's Mortgage Group, we have unlimited connections and relationships in the industry. Whether you need to be connected with insurance agents, a trust attorney, contractors, flooring, electricians, etc., we have you covered. We may not do everything personally, but we know the right people to do it.
Aside from having your future family's wealth in mind, your advisor should be someone you would feel comfortable working with again. None of us know what the future holds, your current home may not be a forever home and you may step into those buyer shoes again. As advisors, it is their job to advise and guide you through any plans you may have while maintaining shared values. When the time comes to move to a bigger house, refinance to a lower rate, or buy that vacation home you always dreamed of, ideally, you would want to call up someone who already knows your financial situation, your personality, and your homeownership goals better than anyone.
#3: Mortgage Advisors Should Be Strategic and ALWAYS Have a Plan for You.
Fail to plan, plan to fail, right? The client-advisor relationship is a long-term one that requires long-term plans and strategy. Should you refinance down the line? What is the plan when interest rates change? Are you thinking of staying put long-term or is this a temporary home? Will you need to do home improvement projects? Do you want to buy an investment property down the line?
These are all important things to consider when you sit down with your mortgage advisor and plan out the next 5 years or even the next 30 years. Your advisor should build a plan and then show you how to execute that plan.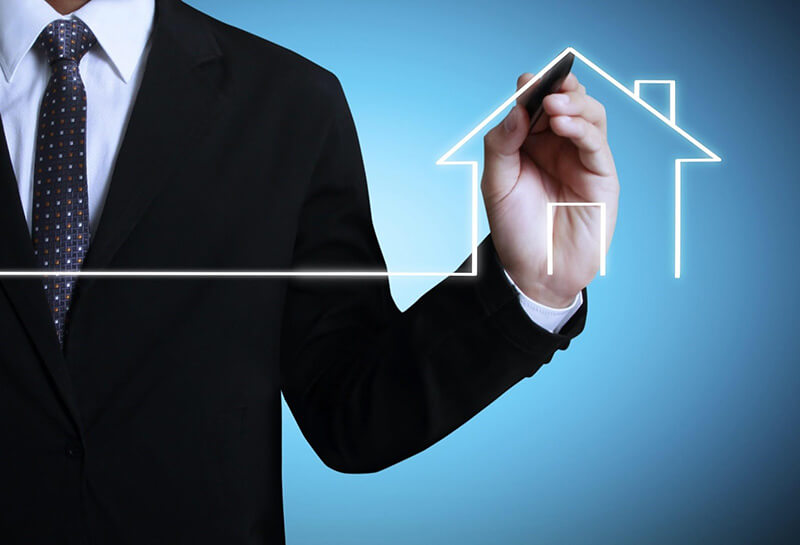 A strategic advisor will…
Be able to get you a lower interest rate and lower fees. They have access to a broad assortment of loans, lenders, and connections in the industry to help make the process work for you.
Save you time and money. They have all the tools to help you negotiate and navigate your mortgage journey.
Decrease your chances of making mistakes. They can help you avoid risks because they know the mortgage industry, the differences among lenders, and the twists and turns in the process has to offer.
Work with your specific needs and capabilities. Even if you don't have the best credit history, have a unique property preference, or have specific financial goals, your advisor can take you where you want to be.
#4 Work WIth an Advisor Who Can Help You Save Money with Competitive Rates
Many online services allow you to compare and review various fees from lenders and advisors in your area covering everything from closing costs to interest rate quotes. Be aware of your finances and your budget and ask the right questions when talking to prospective advisors. Don't be afraid to shop around and find an advisor that offers rates within your budget.
#5 Referrals and Reviews Speak Volumes
It is extremely important to ask for referrals and recommendations when shopping for a mortgage advisor. Ask friends, family, and colleagues who have recently purchased or sold a home who they worked with and how their experience was. Real estate agents can also be a great source of recommendations. As experienced buyers agents, they will have access to several advisors they have worked with within the past.
The internet is also a goldmine for finding the right advisor for you. Just like you would check reviews for restaurants and bars, check for online reviews on potential advisors. The internet will show you the facts. There are endless review-based websites available for consumers to explore such as Facebook, Google Business, Yelp, Better Business Bureau, Trust Pilot, and Zillow. You will be able to see reviews from previous customers which can be very helpful to a potential buyer.
Aside from researching potential advisors, learn about the different products and services they offer. Many advisors will differentiate in the ways they provide service and the products they offer, allowing you to narrow down which one may work best for you.
Conclusion
If you are a first-time buyer, you have the most to gain from mortgage advice and the client-advisor relationship. While the home purchase process may seem daunting, it is the advisor's job to break it down and make the process work for you. Since every home buyers' circumstances are different, they must find themselves the best mortgage advisor to match their personalities, their goals, their plans, and finances.
My biggest piece of advice as you enter your first meeting with a prospective advisor is to get a good feel of their personality and if it is compatible with yours, then make sure they will keep your needs and future goals in mind. Ask your adviser whether they can source direct deals and if they recommend a particular mortgage to you, then ask them to explain in detail why this deal is most suitable for you.
Here at Wilkes Mortgage Group, we act solely in your best interests so you can feel confident as a homebuyer and valued as a client. Building relationships with clients is our priority, with an emphasis on family, trust, and treating each client as an individual. With access to special mortgage deals that are not available on the open market, our mortgage advisers will explain the various mortgages available and the different types of deals and advise you on how much you can afford to borrow. We will help you prepare your application to ensure your chances of success and save you money overall by finding a mortgage with competitive rates and fees.
If you are ready to get started with one of our amazing advisors today, try out our home purchase qualifier https://wilkesmortgagegroup.com/buy/